So…HOW CAN WE WORK TOGETHER?
We have one goal for each client: WHOLENESS!  Nothing missing, and nothing broken.  However, the path to wholeness is not the same for everyone, and we know that.  Here's a look at our key services, and if you are in the mood for something "special," then
CLICK HERE 

to see our specialty programs which focus on challenges such as restless sleep and wholeness in relationships.
Healing+Health Coaching
Even you need a little help along the way. So, let us be your cheerleaders, and your guides as you more from one "whole" to another.
Your coach  walks with you as you make changes, take control and craft your own rituals for healing and wholeness.
One-on-one coaching is available through the Task Human app.
Healing Experiences+Ed
The Healing Firm is all about, well...healing. We provide education and instruction for using many healing modalities, including:
Chromotherapy
Flexibility Training
Homeopathy
Mindfulness
Neuromotor Training
Prayer+Meditation
Sleep Quality
and MORE!
Lab Testing
Some of our mental and physical fitness challenges hinge on how our effectively our body systems are working, so let's find out what is really going on.
The Healing Firm has partnered with a licensed lab by way of YourLabWork.com to provide you the opportunity to take control of your health in a variety of areas—from sex and energy to thyroid function.
Discounts on Natural Products
Looking for natural remedies discussed in your sessions?  Please visit our partner sites (you will leave this site).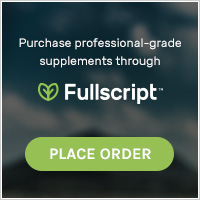 Or contact us about your product.